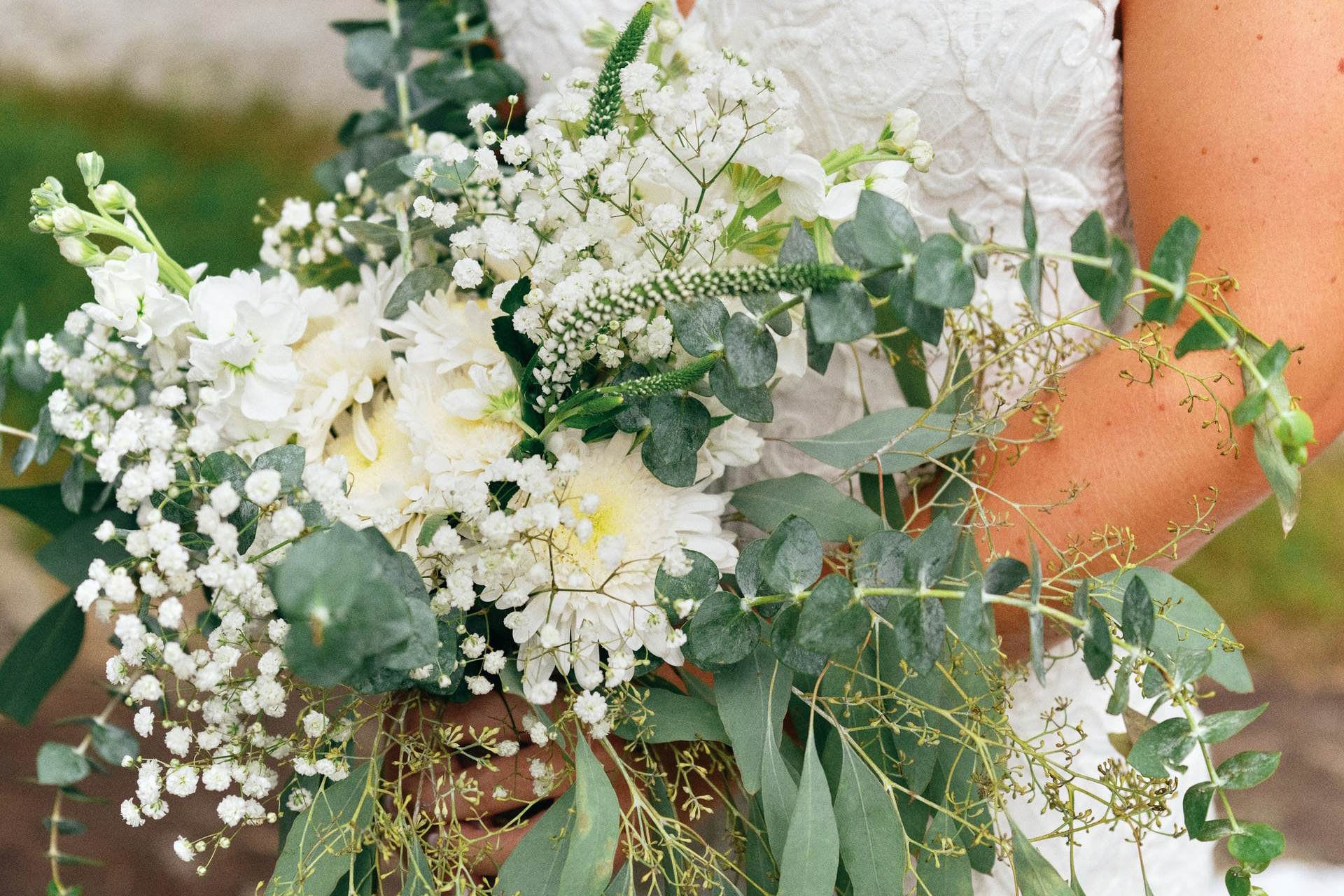 Bridal Bouquet (Natural stemmed Posy) x1
Bridesmaids Bouquets (Natural Stemmed Posy) x2
Buttonholes (Double flower with greenery x1,
Single flower with greenery x4) x5
Throwaway Bouquet or Flower girl posy x1
with roses, seasonal flowers and some greenery.

Additional Bridesmaids Bouquet is $100.
Ceremony

Tall arrangement / Large $200

Pew flowers
2 roses & greenery with organza ribbon $16each ( order from 6 )
5 roses & greenery with organza ribbon $25 each ( order from 6)
Reception party
Bridal table Long and lower about 1M arrangement $190
( medium 80cm $170/ small 50cm $100, )
Long arrangement for whole table $160 per meter.
Guest table arrangements
Small arrangement on round box $35
Round or Oval oasis arrangement from $55
15cm Fish bowl arrangment from $45
(including hiring fish bowl)
*Other shape and hight vases are available.
Delivery bouquets to City CBD $60
Delivery & set up to City CBD $90
*We keep same delivery fee for all weekend.

Please send us the list of flowers you are after with images of Bouquet and arrangements you like.
We will send estimate for your flowers,
with some discount for a big order.


Floral Design by Jun
located: BRIGHTON LE SANDS
NSW 2216 AUSTRALIA

MOB :0432-043-631

e-Mail: info@weddingaus.com/flowers